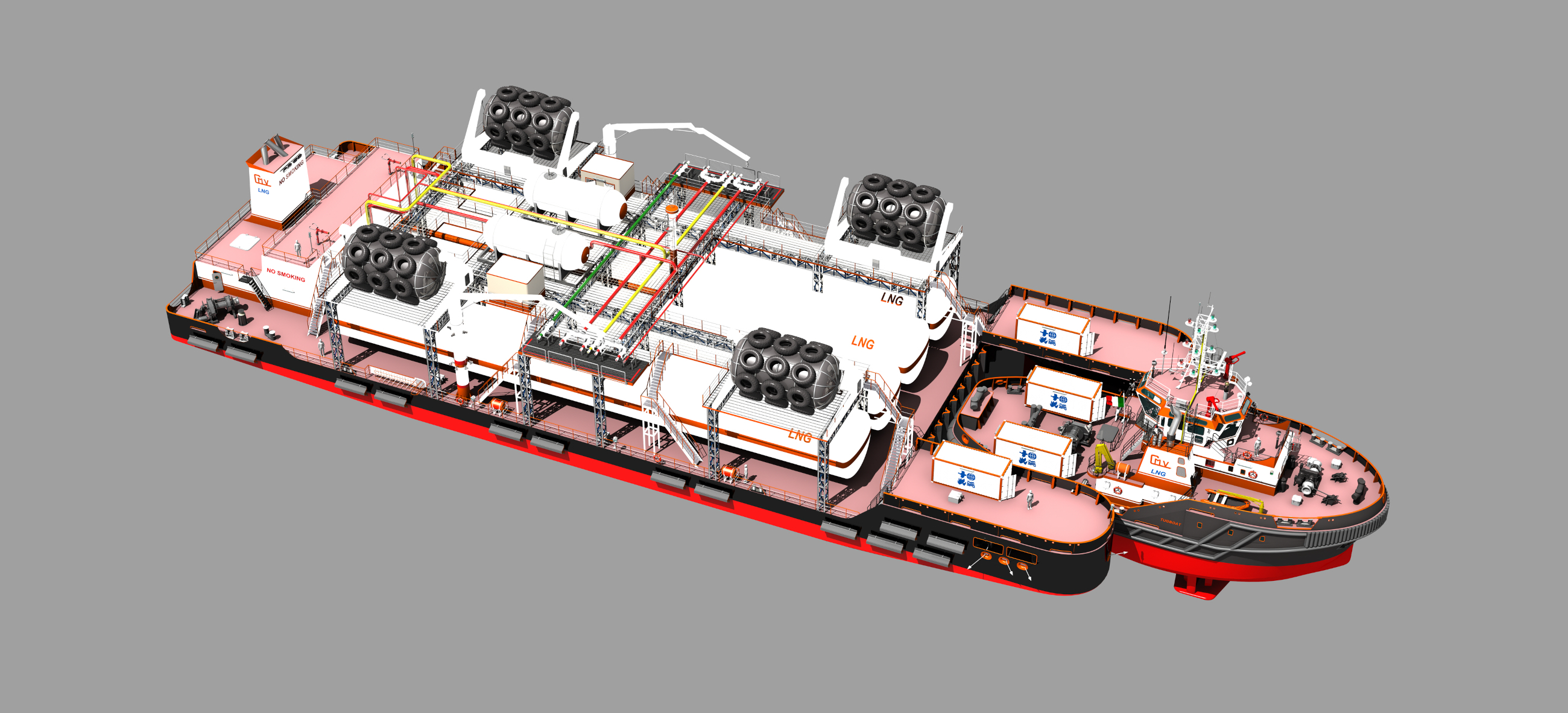 Executive design of an innovative duel-fuel (LNG/ diesel) vessel (power unit + cargo unit ).
Construction of the parts of the power unit + cargo unit related to LNG: LNG tanks, engines, piping, related equipment and components.
The SBBT will be able to transport LNG and container.
Studies to adapt port safety regulation to the innovative vessel operations and LNG bunkering and the training needs.
The Innovative vessel prototype Semi-Ballastable Barge Transporter (SBBT)
 Principal dimensions:
Power unit

Length overall (Lo) : 37,5 m

Breadth Moulded  : 14 m

Draught Operating: 5/7 m

LNG tanks Power unit: 50 cubic meters

Fresh water: 118 cubic meters

MDO: 274 cubic meters

Class: RINA

 

Cargo Unit

Length overall (Lo) : 86 m

Breadth Moulded  : 26,70 m

Draught Operating: 3,70 m

LNG tanks cargo unit: 4.000 cubic meters

Ballast: 3.000 cubic meters

MDO: 1.275 cubic meters

Class: RINA

    Key elements

Energy efficiency

Low environmental impact

Innovation and rationalization of the logistics chain (integration of MoS into EU Corridors);

Increase competitiveness of a European shipyard

It is fully replicable in every place in the world where the larger size of the ships demand increasing nautical accessibility

The first testing area of the prototype will be the Venice Lagoon: SBBT has been designed to minimize the effects on its sensitive ecology and in particular low-wash generation

Optimize the power consumption and reduce the fuel consumption and emissions and for the barge machinery

Development and testing the hull design to minimize the cost, optimize the stability and reduce the wave impact in the lagoon

---
The sole responsibility for the content of this webpage lies with the authors. It does not represent the opinion of the European Communities. The European Commission is not responsible for any use that may be made of the information contained therein.

Website Privacy Policy